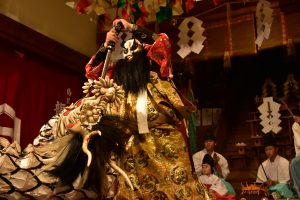 Iwami Kagura is a world-famous folk performing arts with its powerful and overwhelming performance, but its origins are Kagura dances dedicated to gods in shrines, and in particular Iwami Kagura is a dedication dance called Saeki Shinto, which still remains in Matsue. Is said to have changed. People tend to hide behind the flashy productions, but now all of the people in Kagura are danced with the dedication to God.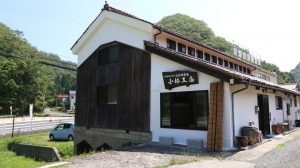 Kobayashi Kaguran workshop in Onsentsu Onsen is producing Kagura used for Kagura.
In addition to the tour of the production process of the Kagura side, we also have a painting experience of the Kagura side.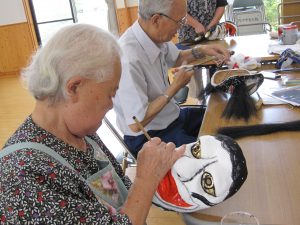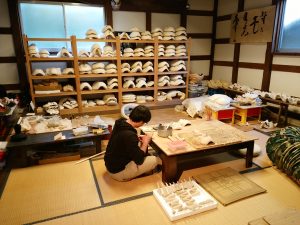 At night of the weekend, night Kagura performances are held every week at the Ry 前 mae Shrine in Onsentsu Onsen, which is said to be open year 1300. The hot spring Tsu hot spring itself is also a retro-styled city designated as an important traditional building group (preserving townscape) of the country.